Adding a court to your home may more simple than you think. Whether you are building a new home, adding an addition, or remodeling a space, building an indoor court takes can be an exciting addition to your home. Families throughout Minnesota and Wisconsin are enjoying the ability to use their indoor Sport Court year round. Let us show you how our indoor flooring can be a great addition for your active family.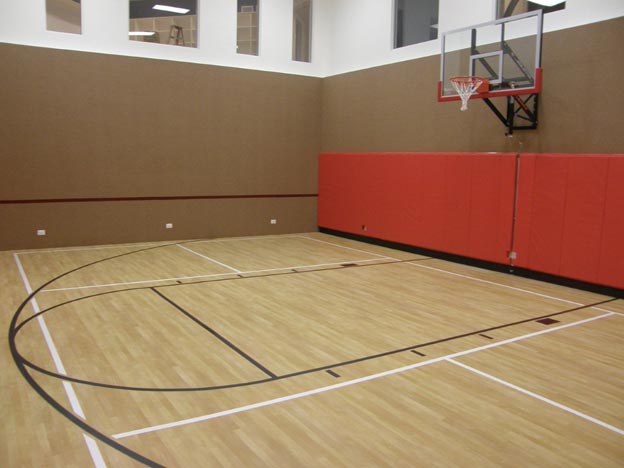 Convert the underused spaces in your home, garage, and yard into your home's main attraction. Garages, sheds, playrooms, and unfinished basements can be simply transformed into sport's arenas for hockey, basketball, soccer, badminton, shuffleboard, or pickleball.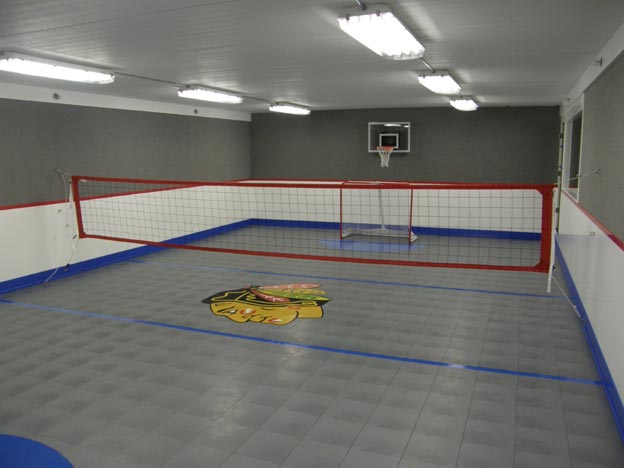 Sport Court North flooring also works great in garages! Our floors aren't prone to cracks that eventually happen in concrete due to temperature changes throughout the year. Our flooring is sturdy enough for your cars to park on.
Whether it's a basketball court or a recreation room for your family, we want to help build to perfect indoor entertainment area for your family. Contact Sport Court North for further information on our in-home flooring options.